Bottleneck Ranch History
George H. Marshall first established the Bottleneck Ranch with commercial cattle in Sumpter Valley Oregon in 1933.  He later moved the ranch operation to Muddy Creek near Haines Oregon in 1944 and was in business until 1951. His son Forrest and grandson George Marshall re-established the Bottleneck Ranch in Yakima Washington in 1990 and introduced Highland Cattle in 1993 with a registered Highland cow/calf pair. The herd has grown from the original cow/calf pair to over seventy animals with two herd bulls and thirty mature cows. The Bottleneck Ranch sells Highland Beef in the Pacific Northwest. Registered Bottleneck Ranch breeding stock have been purchased by breeders in California, Colorado, Nevada, Oregon, South Dakota, Washington and Wyoming.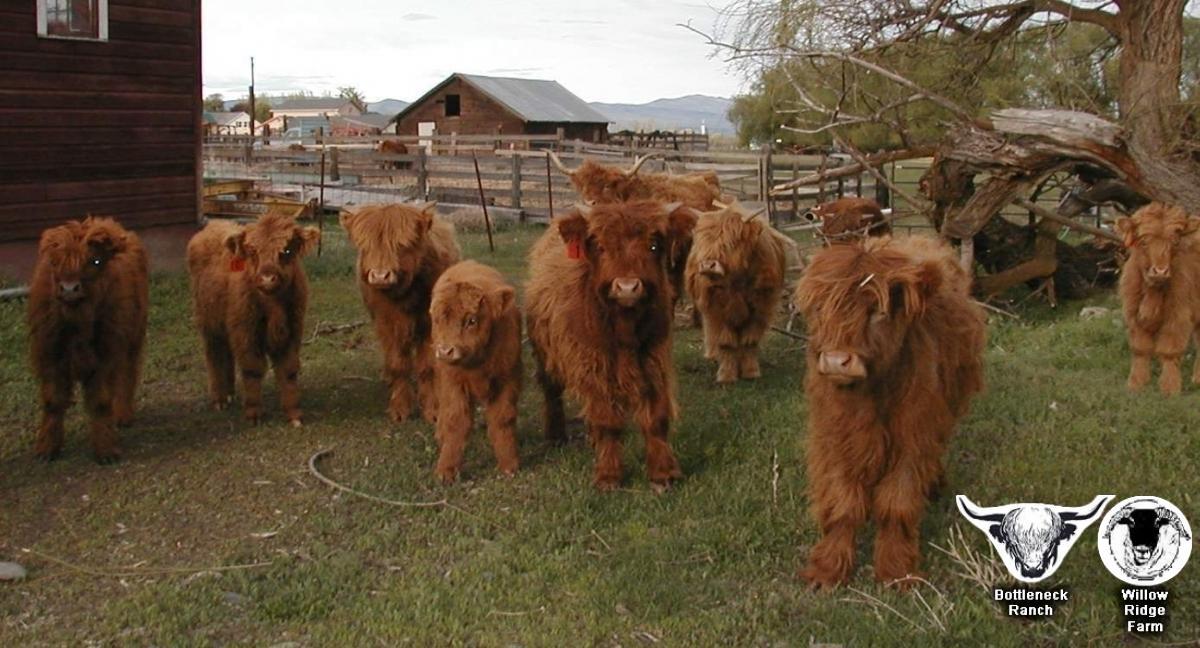 Willow Ridge Farm
Willow Ridge Farm introduced Blackface sheep in 2013. More information coming soon.